Christmas Gift Giving in India
Ensuring the Christmas period with a joyful time for the children attending the schools we work in conjunction with. Out here in the beautiful Goa region of India, we work with several schools which provide invaluable education to children living below the poverty line. More often than not, the children at the schools we work with are deprived of basic healthcare, education and even food as they are from such poverty stricken areas. The schools however, work hard to provide basic education, nutritious meals and monthly doctor's check-ups. The children are reliant on the school for their development and well-being and the school is committed to building the future prospects of the children in attendance.
Christmas in Goa
The schools we work with ensure Christmas is a jovial time of year for everyone involved in the school community but most importantly, the children. This is the time of the year when we reflect on how grateful we are for the blessings bestowed upon us and our families. We ensure we planned and prepared for an action packed few months full of celebrations and games. Our program volunteers were instrumental in delivering the activities and events we had planned over the Christmas period and they thoroughly enjoyed getting onboard with the festivities.
At the beginning of the month, each child was allocated a Secret Santa who they received a small gift and letter from. For many children, this would be the only gift they received this Christmas time so it was immensely heart warming to see the excitement on their faces as they frantically unwrapped their gift. Following on from this, the children were then tasked with the mission of discovering who their secret Santa was! It was super exciting for them to know who their Santa was.
The participants and coordinators taught the kids Christmas carols and the children gathered on the front steps of the school and sang with all their might to the community surrounding the school. The women from our women empowerment project read out speeches in English with confidence.
During the celebrations and festivities, children got the chance to understand the meaning of Christmas as well as experience the celebrations first hand. They learnt how they can be grateful for what they have, and they taught us how they can be so grateful while having so little. It was a great month of joy and happiness which gave wonderful memories for our participants to take home.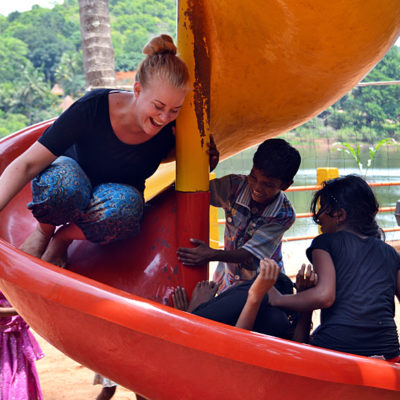 durations start from
14 days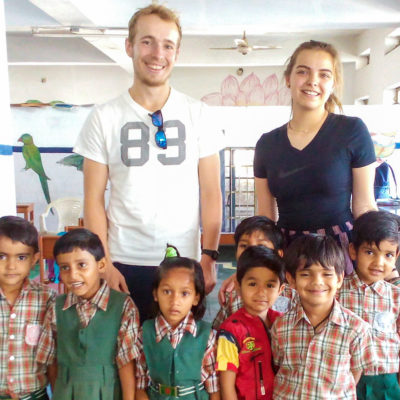 durations start from
7 days