Invaluable Kindergarten Experience in Vietnam
Vietnam experience from Sam Wagner
What an unbelievable, once in a lifetime experience delivering a valuable programme materials to such appreciative kids. Assisting in the kindergarten program in Vietnam was one of the best decisions I have ever made in my life. It was absolutely unforgettable. Over my seven weeks of helping, I made friendships that will last a lifetime, developed amazing relationships with the kids at the school, ate incredible foods and had the most authentic Vietnam experiences you could ask for. The program manager Quyen is a joy to work with and makes the teaching experience really something else.
"Participating here and at the kindergarten program dramatically impacted my life and I cannot recommend it enough."
The teaching itself is a great experience and provides you with invaluable experience that is transferable to classrooms around the world. You get out as much as you put in, but it can be incredibly rewarding to see the kids learn the subjects laid out within the syllabus. You have the opportunity to flex your creative muscles as you are given a large amount of freedom with how you present the material. We did dances, games, songs and crafts.
There are teachers there to watch over you but they are also so kind. If you need help setting up any sort of activity they are there to help you. Vietnam is staggeringly beautiful and like no place else. I love Vietnam and Apollo kindergarten!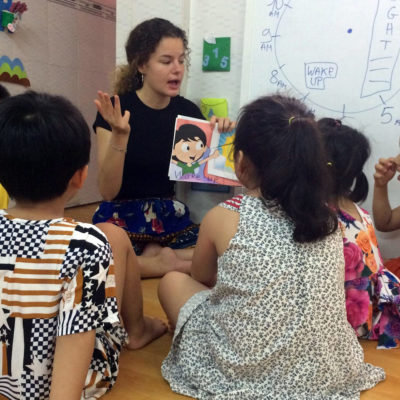 durations start from
7 days