Botswana | adventure, eco-friendly, escourted, family, group, honeymoon, safari, sustainable, tailor-made | safari-tented | private, reserve | luxury
DumaTau's extensive lagoon frontage ensures that each ultra-spacious 142 m2 guest suite has uninterrupted views over Osprey Lagoon, and the movements of the mega-herds of elephant the Linyanti is so famous for. All seven twin tents and one family unit have a private plunge pool and a comfortable lounge, and feature a large bathroom with indoor and outdoor showers. The main dining and lounge area boasts its own wide-angle vistas overlooking the wildlife-rich lagoon.
Duma Tau Camp, Linyanti, Botswana
DumaTau is located close to the source of the Savute Channel, with access to the Linyanti Swamps, floodplains and mopane woodlands, thus offering an excellent combination of habitats. Well known for its elephant concentrations as they congregate along the waterways and lagoons during the dry winter months, the area is also renowned for general wildlife including red lechwe, Burchell's zebra, giraffe, buffalo and warthog. Predator sightings of lion, leopard, cheetah, wild dog and spotted hyaena are good.
Bird Watching
Boating
Catch-and-release Fishing
Safari Game Drives
Night Game Drives
Sleep Outs
Guided Walks
DumaTau and Little DumaTau are sister camps, with Little DumaTau located north of the current DumaTau. Situated between the two is a new wellness centre and spa looking out over Osprey Lagoon. Here guests can relax during the heat of the day – at the lap pool on the shaded deck, enjoying a snack from the deli or browsing the Safari Boutique.
These two camps are situated on the finest site for wildlife, conservation and life-changing experiences along the entire Linyanti and Savute Channel – and arguably in northern Botswana. Style and elegance blend with a sense of off-the-beaten-track exploration to make DumaTau so well loved amongst our travel partners and guests.
The safari rooms include a comfortable lounge and bathrooms are now larger with indoor and outdoor showers. Cooling systems, ventilation's and more shade will all add to the comfort levels of the rooms. Each room will now have a more expansive deck as well as a plunge pool.
The main area too brings new elements, for example its own fire pit, an outside dining area and a "curiosity room" where our guests can explore, browse, read and be enveloped by the wealth of wildlife and rich history of research across the Linyanti Wildlife Reserve.
The Star Beds provide the experience of sleeping under the immense expanse of the southern skies, the sounds of Africa all around – allows guests to feel the change in perspective, and find their place in the universe.
Over 100 000 hectares (300 000 acres) of woodland, grasslands, unusual watercourses, exclusive 44 km of the iconic Savute Channel and the Linyanti Swamps shared between just four intimate camps – DumaTau, King's Pool, Savuti and Linyanti Tented Camp – create an unrivalled atmosphere of remoteness and space.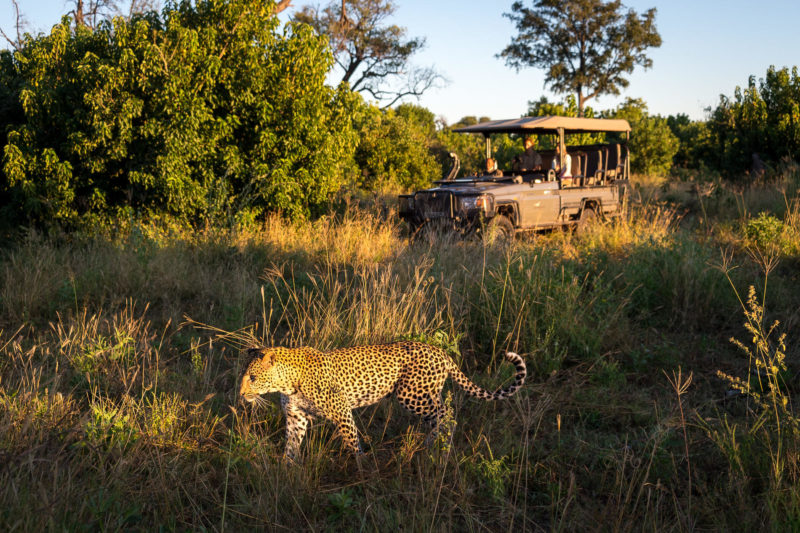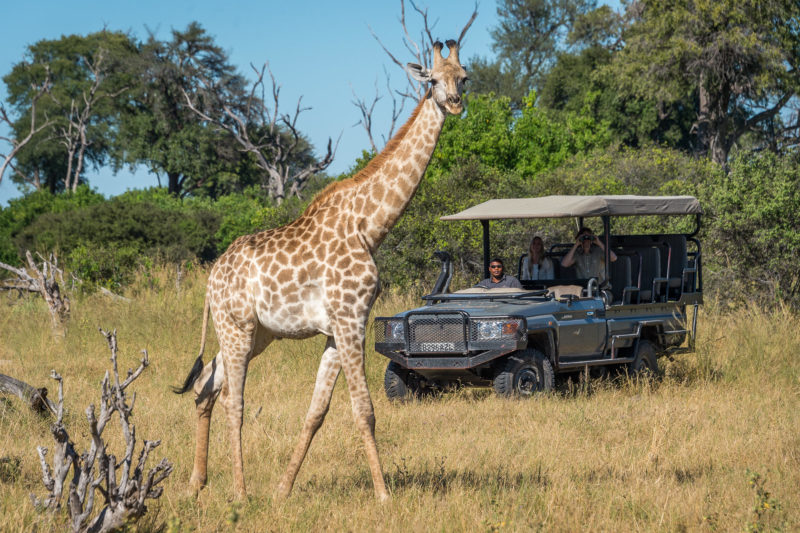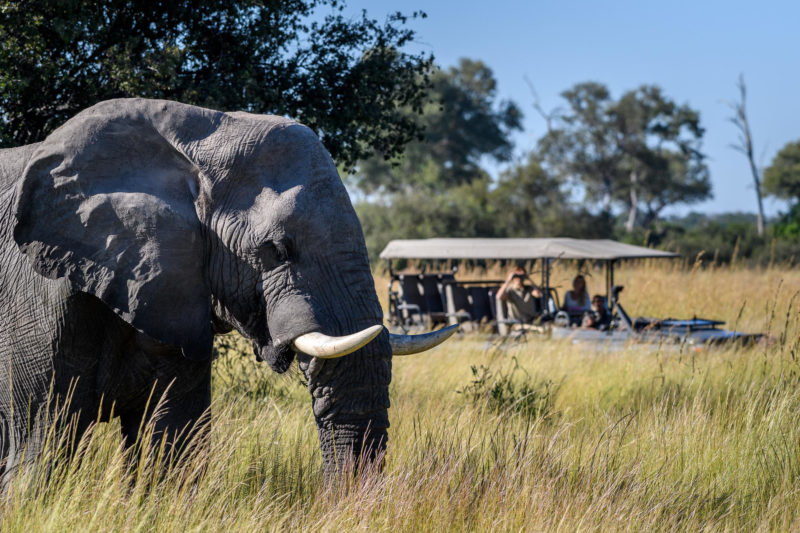 DumaTau - Safari Game Drives
Game drives, day and night, reveal the rich wildlife of the area where predators and elephant are often the highlight. Plains game and diverse birdlife offer fantastic sightings as well. The open 4×4 vehicles allow us to host four guests at a time (each having a 'window' seat), offering a more exclusive experience and dedicated time with your passionate guide.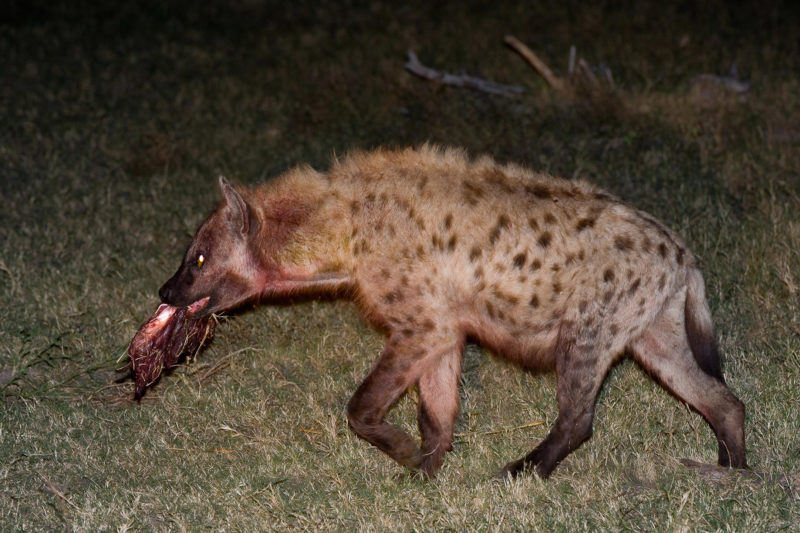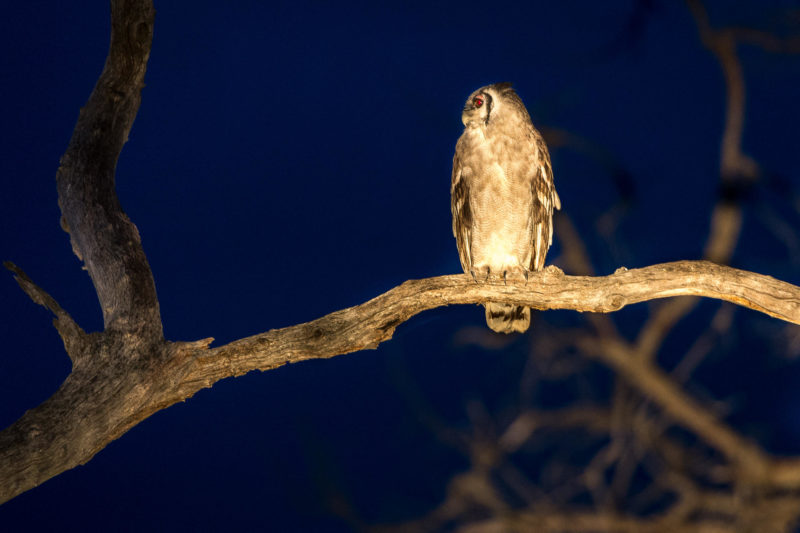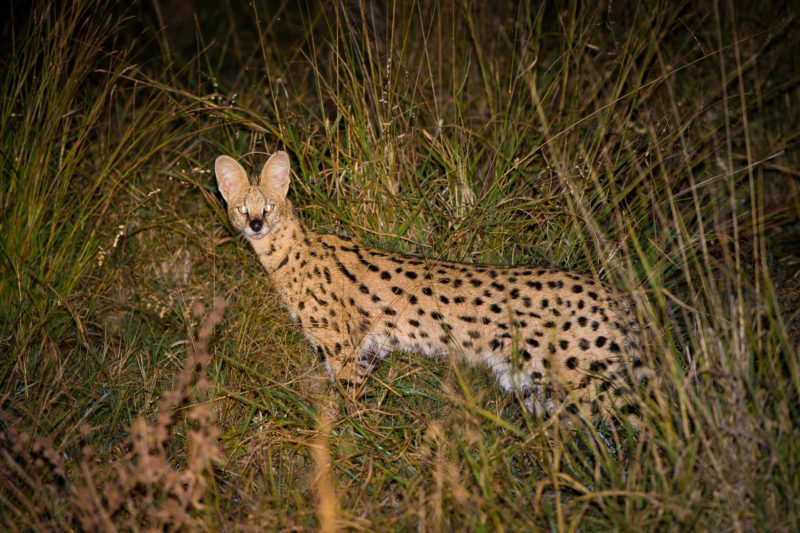 DumaTau - Safari Night Drives
Night drives with spotlights allow you to find those nocturnal animals that you wouldn't see during the day. These often include lesser bushbaby, spring hare, aardwolf, serval, large spotted genet and, if you are extremely lucky, the elusive pangolin!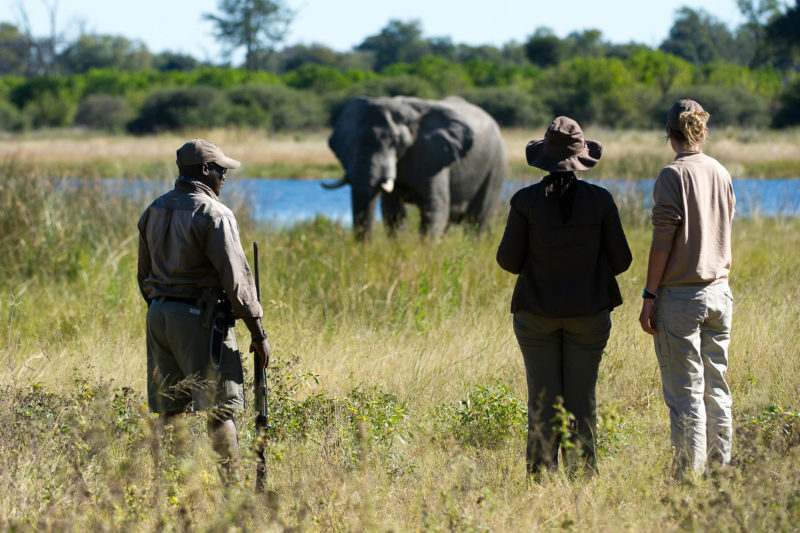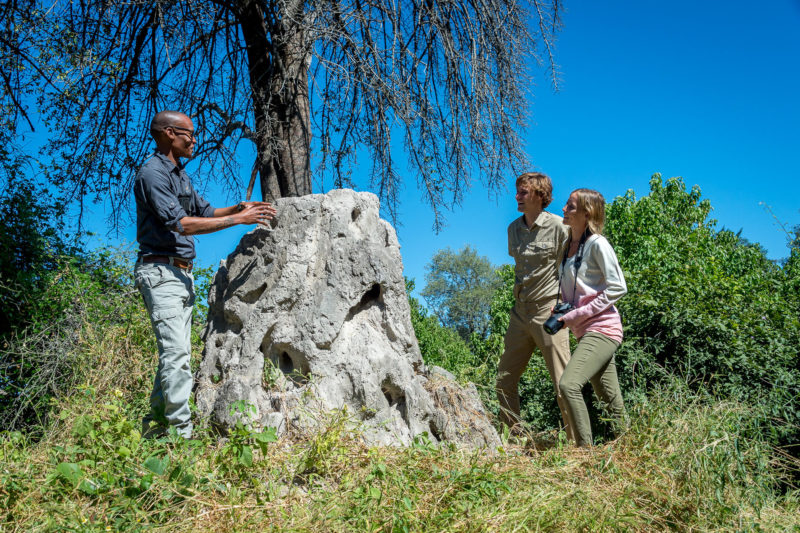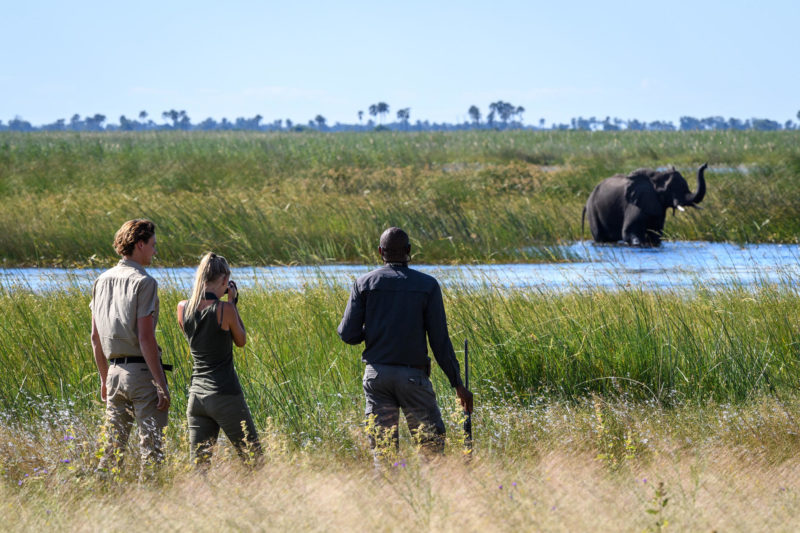 Guided Nature Walks
Seasonal and subject to the availability of a qualified walking guide, nature walks with skilled, armed guides are a wonderful way of getting closer to nature and observing the smaller things you miss when travelling by vehicle.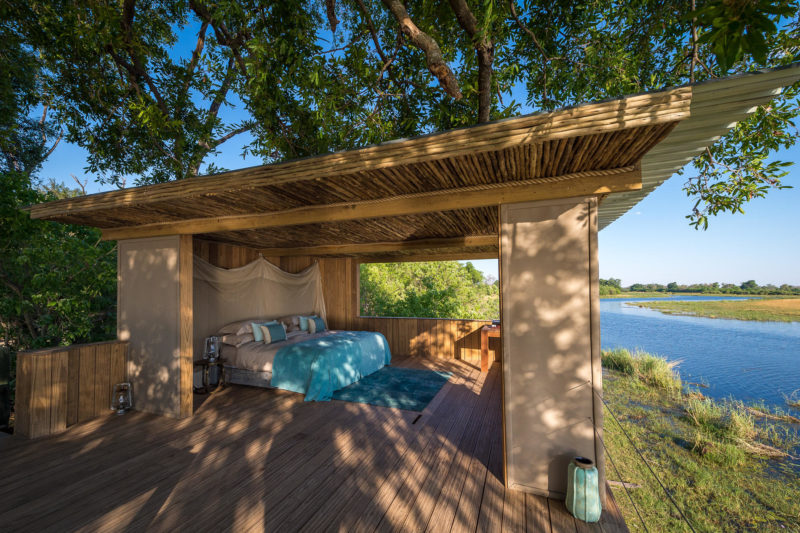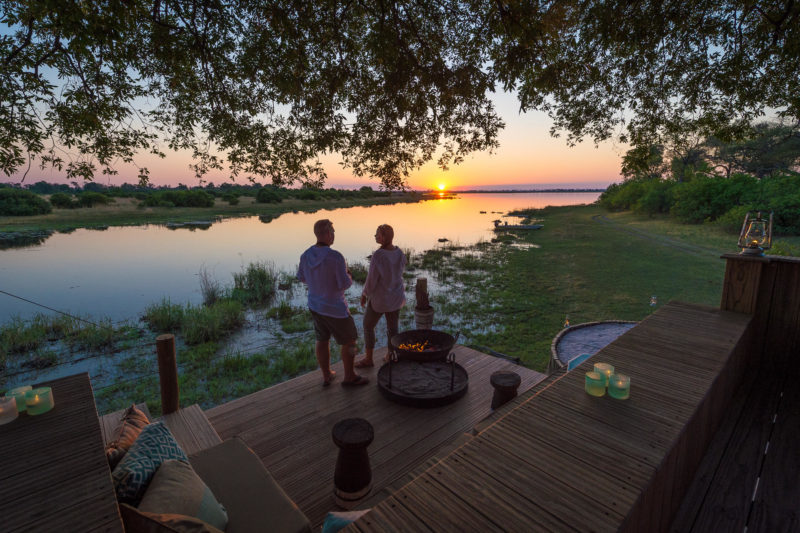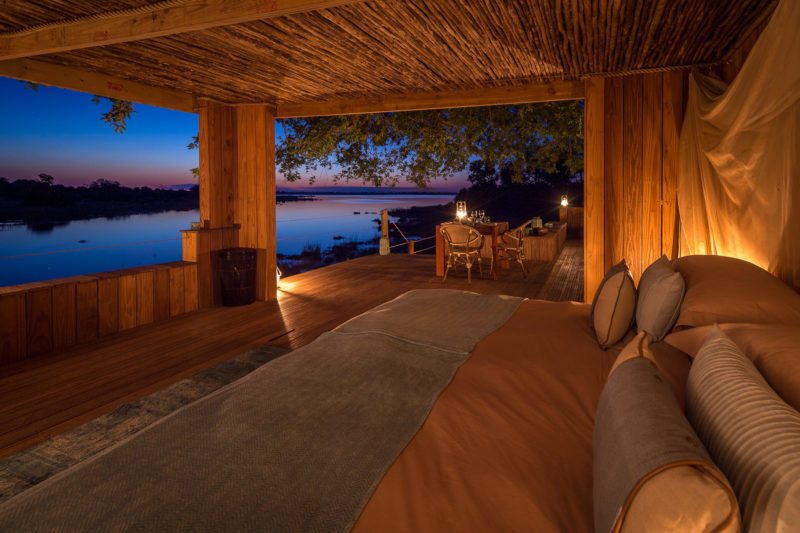 Star Gazing - Star Beds
The DumaTau Star Bed (may be known as the Zibadianja Star Bed due to it's location overlooking the Zibadianja Lagoon and Savuti Channel) is the perfect place from which to view and photograph animals and birds. This raised platform may also be used for an authentic and unique way to sleep out under the African skies surrounded by nature.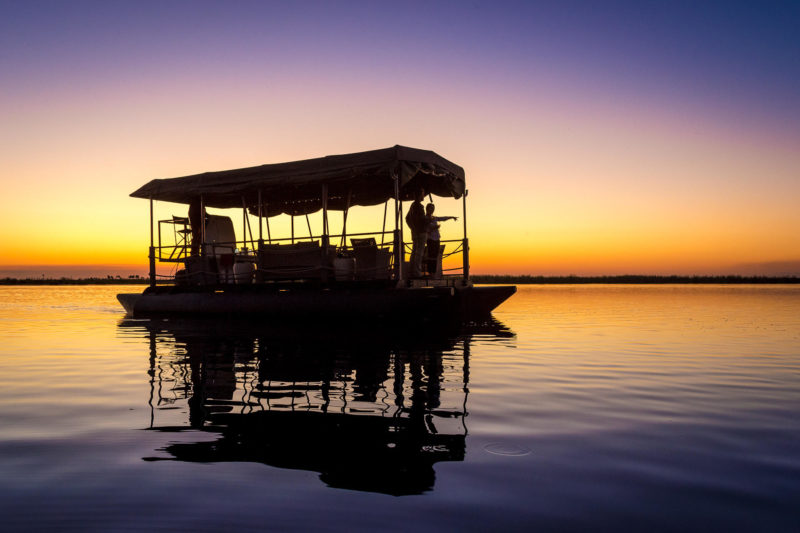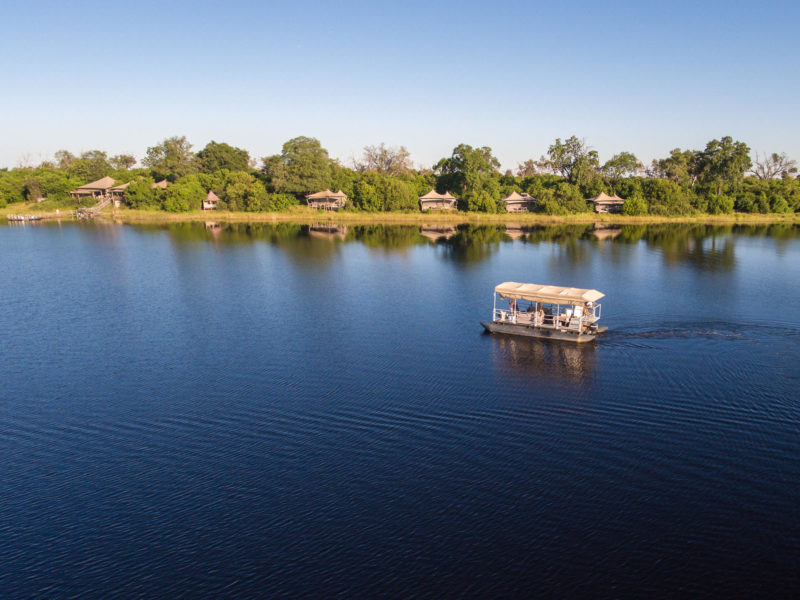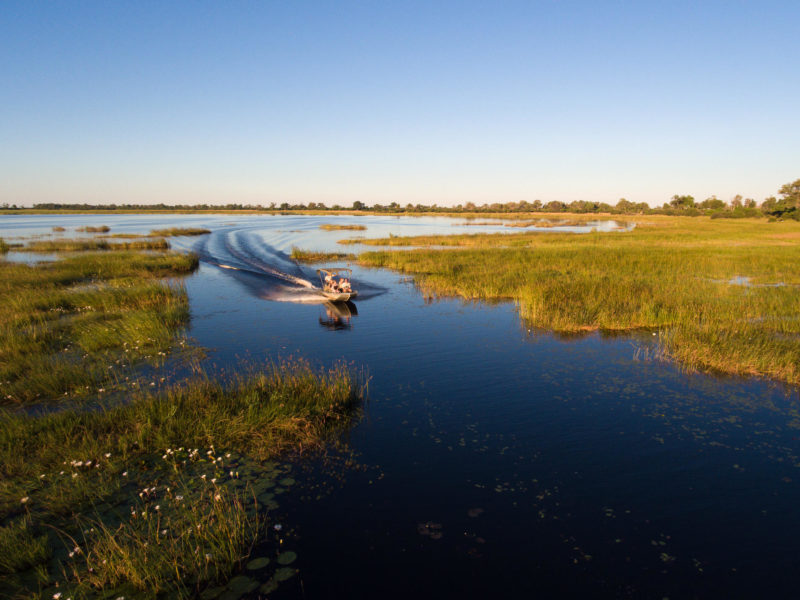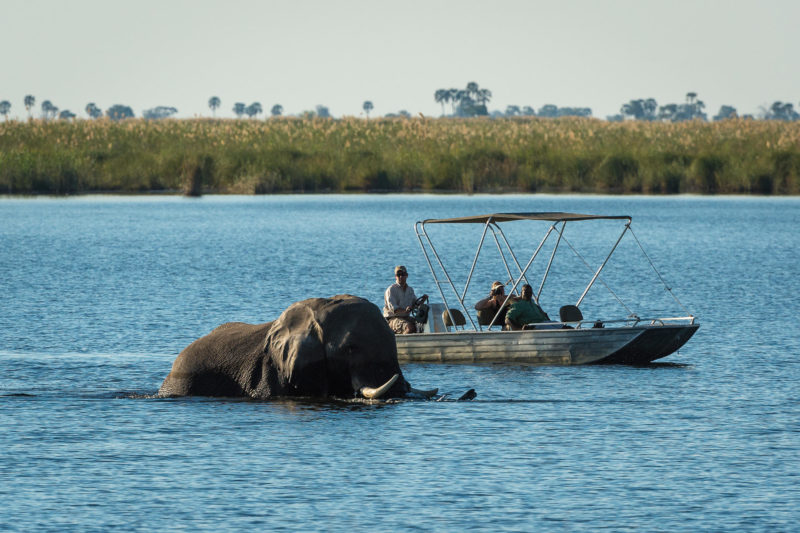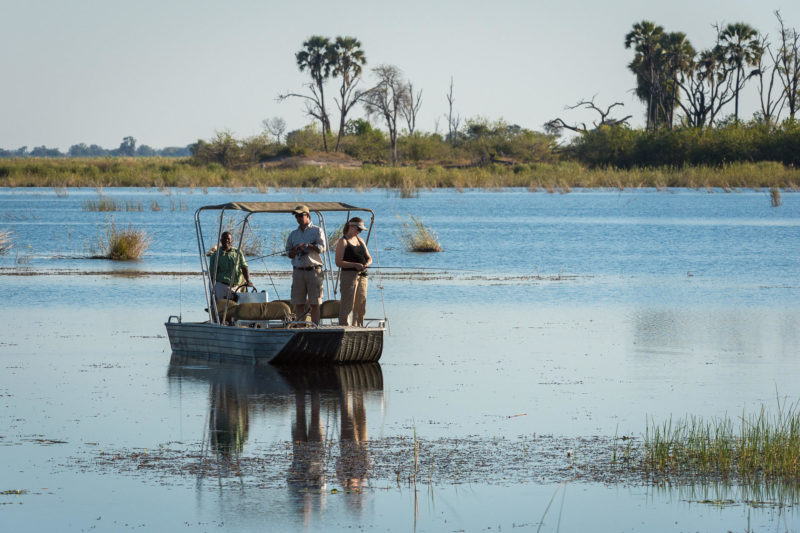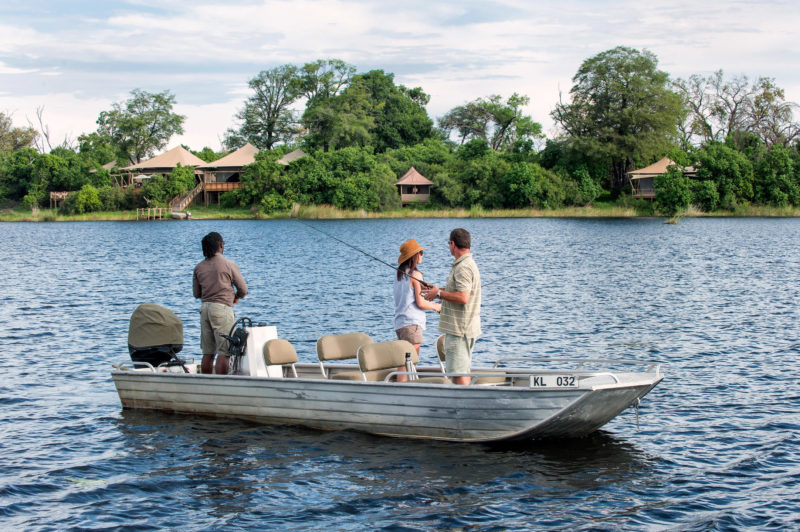 Boat Safaris & Fishing
Water levels permitting, explore the Linyanti River by boat or barge, the latter perfect for picnics or sundowners or searching out those elusive birds so prevalent in the channels.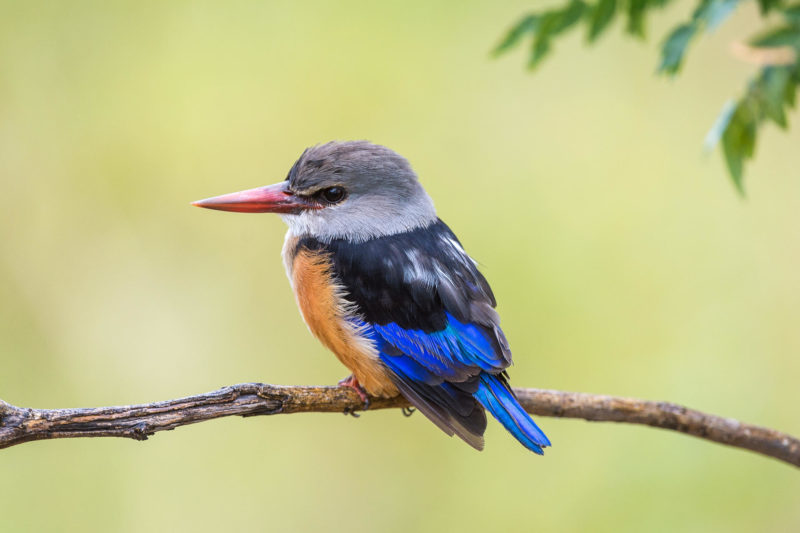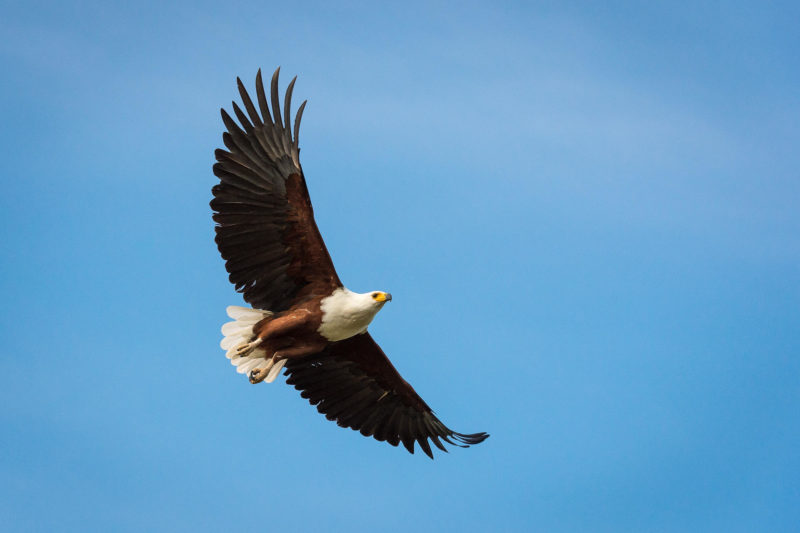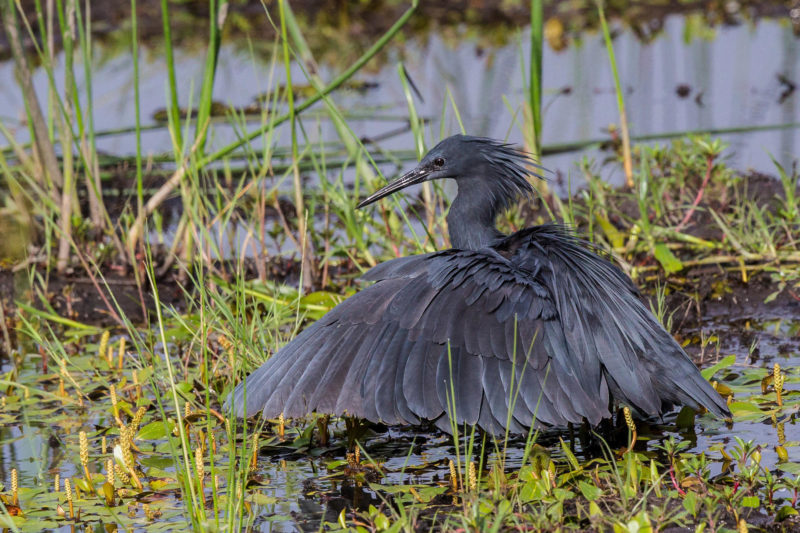 Birding Experiences
Birding is outstanding here, from Okavango specials to mopane woodland species. The Savuti Channel is famous for its high concentration of eagles and raptors; this area is internationally recognised as an IBA (Important Bird Area).
Children in the Wilderness Projects
Children in the Wilderness (CITW) is a non‐profit organisation supported by ecotourism company Wilderness Safaris that aims to facilitate sustainable conservation through leadership development and education of rural children in Africa. One of the Trust's cornerstone ideals is that of educating the children of Africa, and inspiring them with a love of and commitment to their natural heritage. This applies in particular to those living on the boundaries of many of Wilderness Safaris' properties and camps. Children in the Wilderness (CITW) is a programme that fulfils this ideal and has proven extremely successful since its inception in 2001.
How it operates
The Children in the Wilderness programme covers a range of educational and support initiatives:
Eco-Mentor Training: In most regions, our Eco-Mentors volunteer their time in order to work with the children. They interact with the children as counsellors, friends and, most importantly, role models. Our Eco-Mentor Training aims to develop local community members, including local teachers, local community members and Wilderness Safaris camp staff by upgrading their skills in environmental understanding and enabling them to better implement school and village environmental projects and initiatives.
Eco-Clubs: Throughout the year, we support Eco-Clubs in rural schools in the communities with which we work. These Eco-Clubs follow a structured curriculum, providing all learners interested in the environment a chance to meet, learn, discuss and expand their knowledge of environmental issues. Children participating in the annual camps are selected from Eco-Clubs. Environmental projects and tasks are earmarked and organised in cooperation with the community members and teachers. The children are encouraged to participate in the planning process and come up with their own ideas in order for them to take ownership of their Eco-Clubs and the projects. The Eco-Clubs are increasingly providing positive community development while reaching a wider community. Projects to date have included tree nurseries and reforestation projects, collage competitions raising environmental awareness, and building "earthbenches" in school grounds.
Camps: A Wilderness Safaris or partner camp is closed for a few days each year, and up to 24 children between the ages of 10 and 17 are hosted in the camp for a three-night, four-day educational and fun-filled programme, including lessons, games, practical sessions and wildlife activities.
Youth Environmental Stewardship (YES) Programme: The YES Programme focuses on children with commitment and potential who have been identified on annual camps and in Eco-Clubs as showing an interest in conservation. YES campers are selected through a rigorous and transparent process based on criteria such as leadership potential, interest in the environment and academic performance. YES camps are usually smaller, with fewer children attending, allowing for focused work groups and increased participation of all children. The programme curriculum is an extension of concepts introduced in Eco-Clubs and at camp, with a greater focus on career guidance, communication, leadership, teamwork and further environmental education. It also aims to inspire the participants to come up with sustainable conservation methods so as to sustain their own lives as well as those of future generations.
Scholarship Programme: In many of the areas where we operate primary education is free or has a minimal charge, while secondary schooling usually has a larger fee attached to it. For this reason, a large majority of children will only ever complete their primary schooling, while some may not even have the opportunity to attend primary school. Through Eco-Clubs and Camp programmes, we are able to identify students who are doing well academically but whose parents are unable to send them to secondary school. Our Scholarship Programme aims to give these children an opportunity to complete their schooling. The programme provides funding for the necessary school fees and, as often as possible, we try and assist with uniform, stationery, and other schooling needs. Funding comes largely from Wilderness Safaris guests and agents, as well as other partner NGOs, corporates, etc.
Other Initiatives: Other important related initiatives include community development and livelihood diversification programmes to reduce poverty, improve living conditions and enhance local education systems. This is achieved through improving school infrastructure, water provision, providing teaching materials, and supporting scholarship and nutrition programmes.
Impact to date
Since 2001, over 6 500 children have participated on an annual Children in the Wilderness camp. More than 600 teachers and Eco-Mentors have trained on our programme. Another important aspect is the scholarship programme, which supports over 480 children, with some of the monies for this coming through the Trust from numerous individual donors. Children in the Wilderness also receives funding from donors via the Trust to support its Youth Environmental Stewardship programme.
Sustainable Meals
The camp will also increase its access to locally grown superfoods, such as baobab fruit powder, Kalahari truffle, marula, ground nuts and moringa, which will be added to foods such as hot porridge, nutritional smoothies and giant steaming muffins. The chefs will also use millet and sorghum to create a range of delicious homemade pastas and artisanal breads. With many repeat guests visiting DumaTau, the menu will still include all the old favourites, such as venison tagine with mini madombi, barley and gem squash risotto and beef seswaa tacos with tomato salsa. This also includes light meals such as corn, spring onion and peppadew samosas, biltong croquettes with a sweet mustard sauce, as well as dessert classics such as roasted naartjie malva pudding and milk tart slices.
The use of local foods isn't only an exploration of the cuisine, but an important contribution to the camp's commitment to operating with a light carbon footprint. In this way DumaTau decreases the complex logistics required for the transportation of items to this remote region. Added to this, they have also been exploring smart ways to continue serving nutritious and delicious meals with less waste. The emphasis is to ensure that food journey is as sustainable as possible.
Eco Operations
DumaTau exists to be an example of how a luxury safari camp can have a light ecological footprint without compromising the guest experience – and to make a positive contribution to local conservation initiatives. The camp camp is 100% solar powered, with electricity and hot water provided via solar panels and inverters.
Water and Waste Management
Waste water (sewage and grey water) is treated in an Above Ground Sewage Plant, ensuring that the water is clean before being allowed to enter the natural environment. In order to reduce our use of bottled water, reverse osmosis filtration is done on site to provide guests with high-quality drinking water. Like all Wilderness camps, this is managed and monitored against very strict in-house environmental standards, so only approved eco-friendly detergents and chemicals are used.
Conservation Projects
The camp works closely with local authorities to ensure the conservation of wildlife in the area. It supports dedicated conservation and research focused on species on the IUCN Red List such as the African wild dog, elephant, lion and roan antelope.
Wilderness Wildlife Trust
The Trust focuses its work in three key areas:
Research and Conservation: These include ecological studies of specific species, transboundary movements, migration corridors and human-animal conflicts, interactions between species, and climate change. Such studies are not science for the sake of science, but rather help pave the way for better informed conservation management decisions and thus the sustainability of Africa's wildlife and wilderness areas.
Community Empowerment and Education: Conservation of animals and plants is only as strong as the people who live in their vicinity. Without the engagement and involvement of such people, conservation is likely to exist only on paper. Therefore, educational and financial empowerment of local communities is the bedrock of the Trust, providing much-needed skills and knowledge to these communities.
Anti-Poaching and Management: Hands-on management contributes to the survival of both individual species and their endangered habitats. The Trust supports a number of anti-poaching entities and assists in further management initiatives, such as aerial surveys.
Room Facilities
Free WiFi, Fan, Bath or Shower, Toilet, Ensuite, Safety deposit box, Free Tea & Coffee / Maker, Decking / Veranda, Mosquito Nets, Plunge Pool
General Facilities
Indoor bar, Outside swimming pool, Spa and wellness centre, Library, Gym
Board Basis
Fully Inclusive = Bed, All Meals, Snacks, Drinks and Activities
Room Types
Single, Twin, Double, Triple, Quadruple, Family (2A 1C), Family (2A 2C), Family Interleading