South Africa | all-inclusive, family, group, lgbt, safari, solo, tailor-made | safari-tented | lake, private, reserve | luxury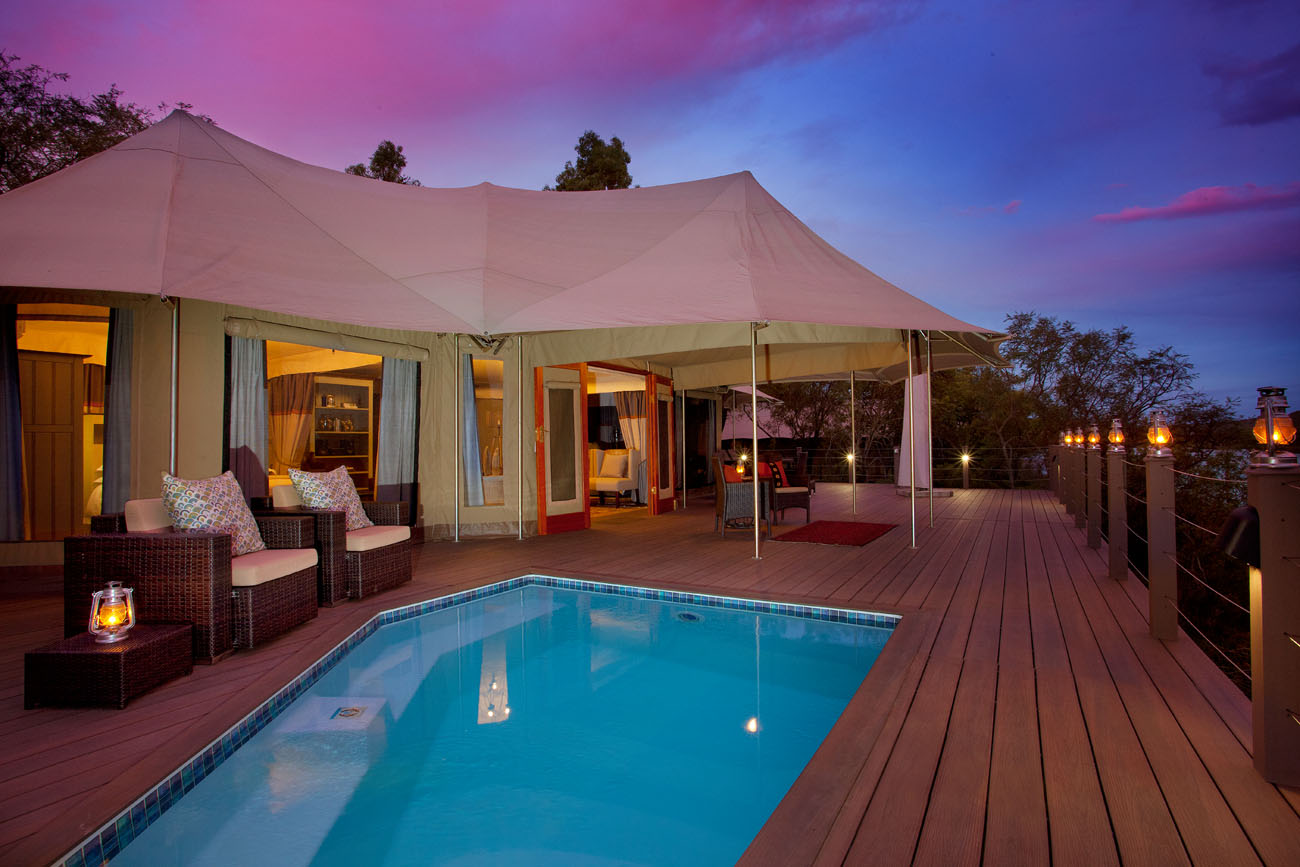 Hippo Lakes brings you the ultimate luxury African Safari experience. Situated in the spectacular Waterberg region, the lodge is uniquely nestled along the edge of a lake bank at the end of a long rugged ravine. The lodge offers you a unique safari wildlife encounter with an unusually large number of animals, birds and plant life. Hippo Lakes lies within the malaria-free UNESCO World Nature Site.
Daily game drives are lead by some of the most experienced game rangers in the industry with a passion for wildlife and an unusual gift in communicating with you the wonder of all the creatures you will encounter.
Over 30 animal species roam our area including hippo, buffalo, wildebeest, leopard, giraffe, kudu, sable, eland, nyala, hyaena and wild dog. You also have the option to go on "Big 5" excursions to encounter lion, elephant and rhinos. The greater Waterberg region is reported to have more rhino than all of Kenya and we proudly support anti-poaching initiatives to keep this magnificent species viable.
A highlight is the bush braai (BBQ) dinner on the second night. This is another opportunity for you to connect with your fellow travellers, taste the incredible African cuisine prepared in front of you by our chefs and listen to the sounds of the African night under the canopy of stars and planets breathtakingly visible in the Southern hemisphere.