Namibia | escourted, family, group, honeymoon, solo, tailor-made | hotel, resort | desert | luxury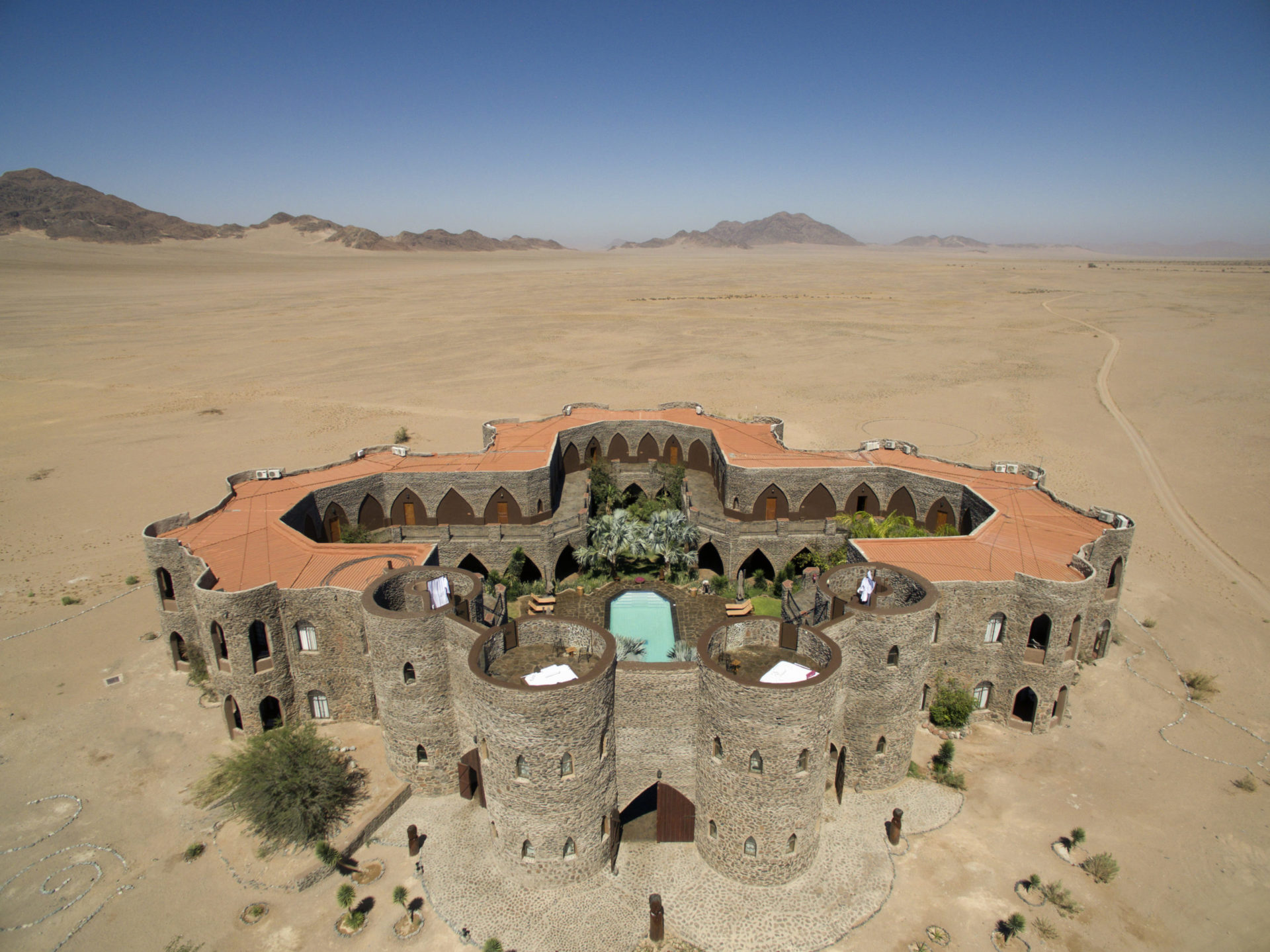 Le Mirage Resort & Spa, a unique construction in the Namib desert, is situated at 21 km from the Sesriem gate to Sossusvlei. This makes it one of the lodges closest to the Sossusvlei and the ideal place to stay when you want to visit the highest dunes in the world!
Guests are accommodated in 8 Camelthorn rooms and 19 Oasis rooms with en-suite facilities, air-conditioning, safe, mini bar and coffee & tea facilities. The lodge is accommodated in a large castle sheltering guests against the harsh desert climate. The spacious restaurant serves a fusion cuisine of European and Namibian dishes.
A highlight at the resort is the Mystique Spa, wellness centre which specializes in massages, pedicures, manicures, aroma massages and de-stress treatments. In the large courtyard guests can retreat to the swimming pool sheltered from the desert in an oasis of palm trees. On offer are quad bike tours, nature drives on the private domain and nature drives to Sossusvlei, scenic flights and hot air ballooning. The lodge offers guests a luxury home after a day in the desert.