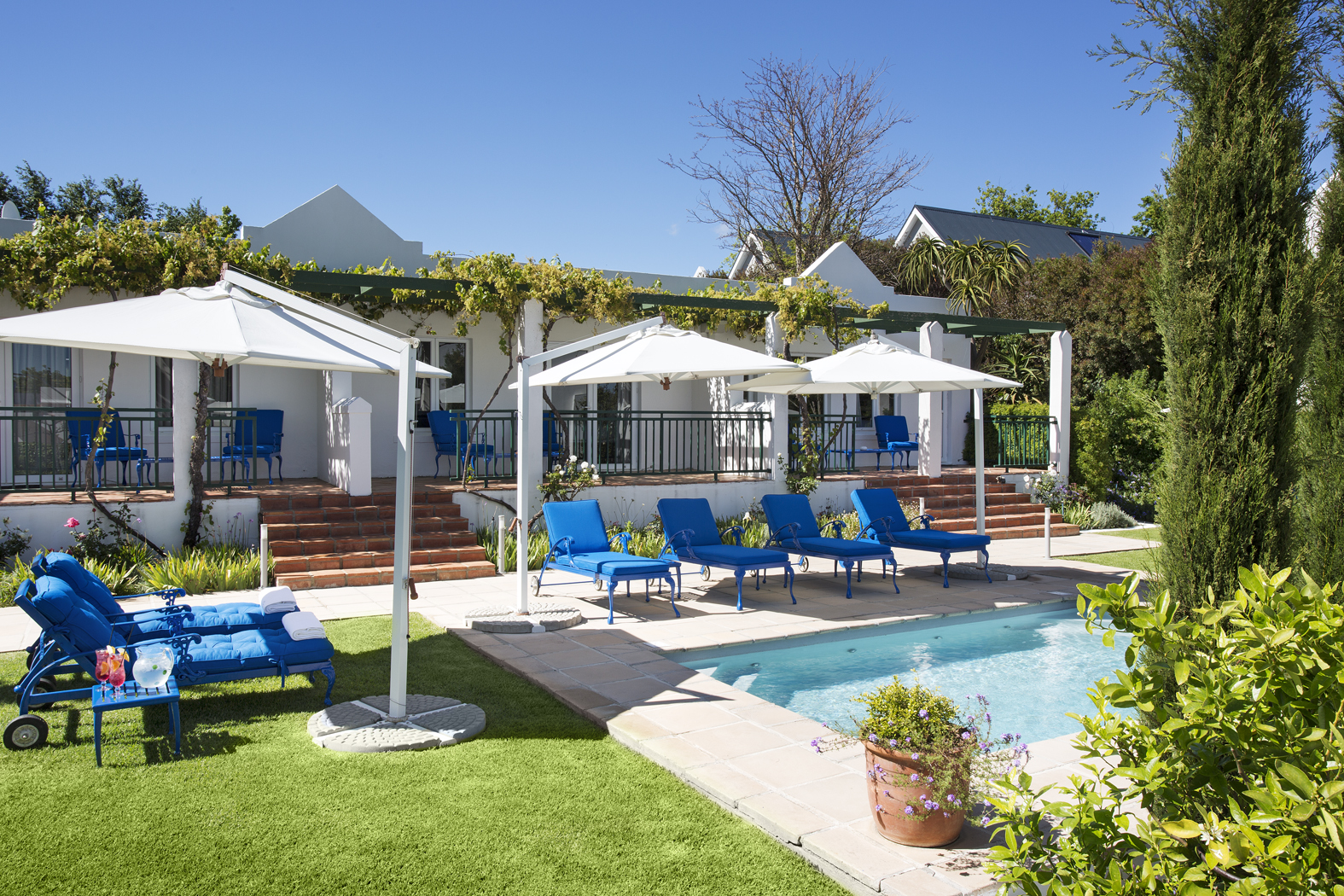 Located on the outskirts of Stellenbosch this owner-managed hotel is the perfect retreat during your visit to the Cape Winelands. It is a good base from which to explore Stellenbosch with its interesting shops, galleries and museums.
Majeka House offers stylish rooms with free Wi-Fi, air conditioning, Lavazza coffee machines and all the other amenities one would expect to find in this 5-star property. All rooms have been redecorated to characterise eye-catching wallpaper, and exude contemporary style.
Dinner at  Makaron Restaurant, which for the past three years has been nominated as one of the top 20 restaurants in 2012,2013 & 2014, in South Africa by Eat Out, is an experience not to be missed.
Majeka Spa offers a full range of Massages, Facials and other treatments as well as the use of our sauna, steam room, Jacuzzi and fitness centre. It boasts of the Himalayan Crystal Salt Bed- a must for any visitor. There is also a large indoor heated swimming pool, a cold semi-private outdoor swimming pool and a further two semi-private heated swimming pools for the use of our poolside rooms guests.