South Africa | all-inclusive, family, group, lgbt, safari, solo, tailor-made | safari-lodge | national-park, river | luxury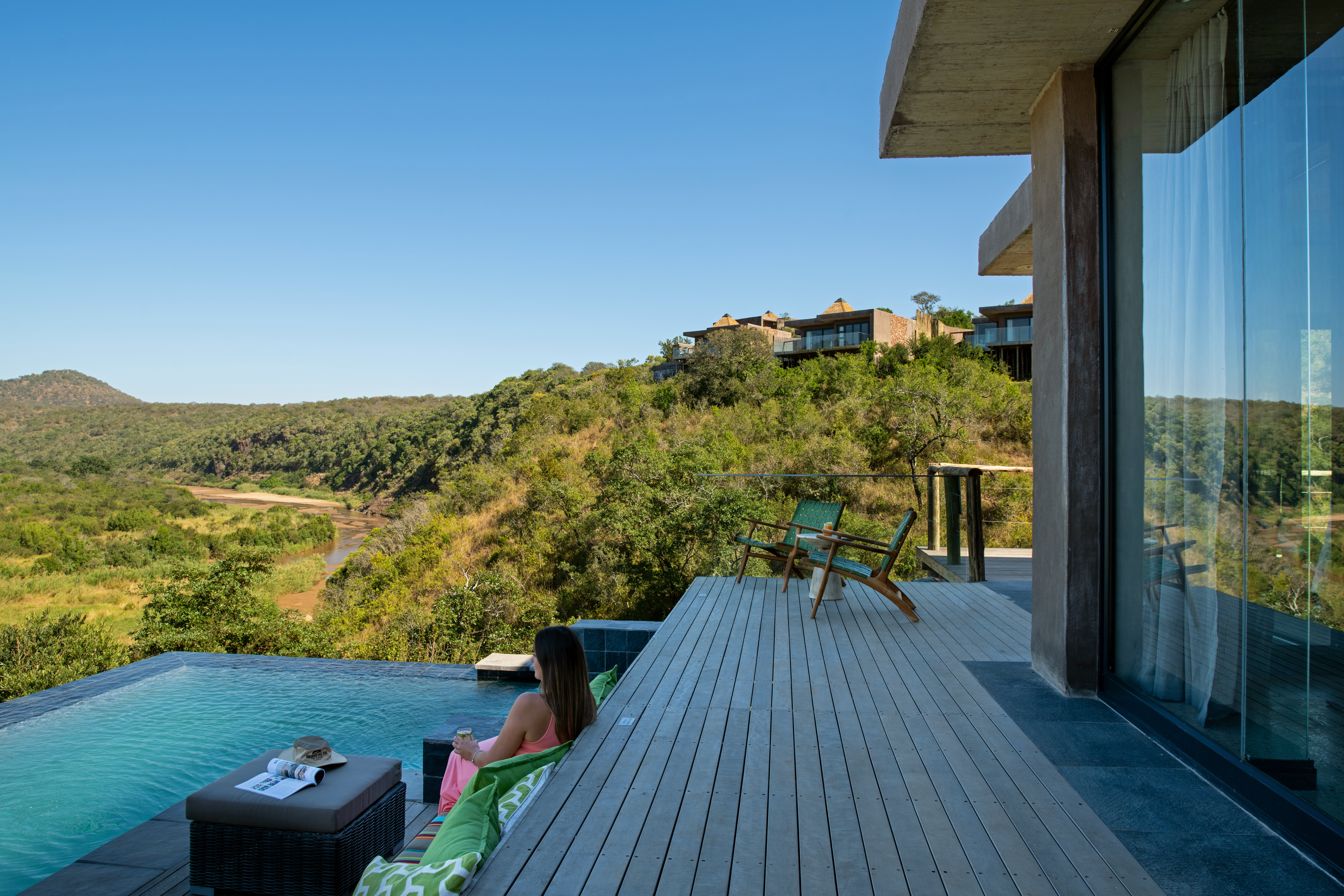 Mantis Biyela Lodge is nestled on a spectacular bend on the white iMfolozi River. From afar – the thatched peaks perched on a flat stone roof are reminiscent of a traditional Zulu homestead. On the other side of the river are dramatic cliffs which are used by vultures in the early morning to launch to the skies on thermals. To the right, when one is on the lodge viewing deck, another set of cliffs mark the entrance to the valley where one of King Shaka's most rebellious commanders, Mzilikazi, and his clan hid from the wrath of the King.
On the banks of the river, the scarce sighting of wild dog has been noted amidst the steady stream of animals that come to quench their thirst and the roar of lions punctuate the night. In this heady symphony of natural wonders, a privileged few can luxuriate in private stand-alone villas, with access to a central lodge with a pool, restaurant, bar, and lodge viewing deck.