South Africa | exclusive-luxury, family, group, lgbt | villa | coastal | luxury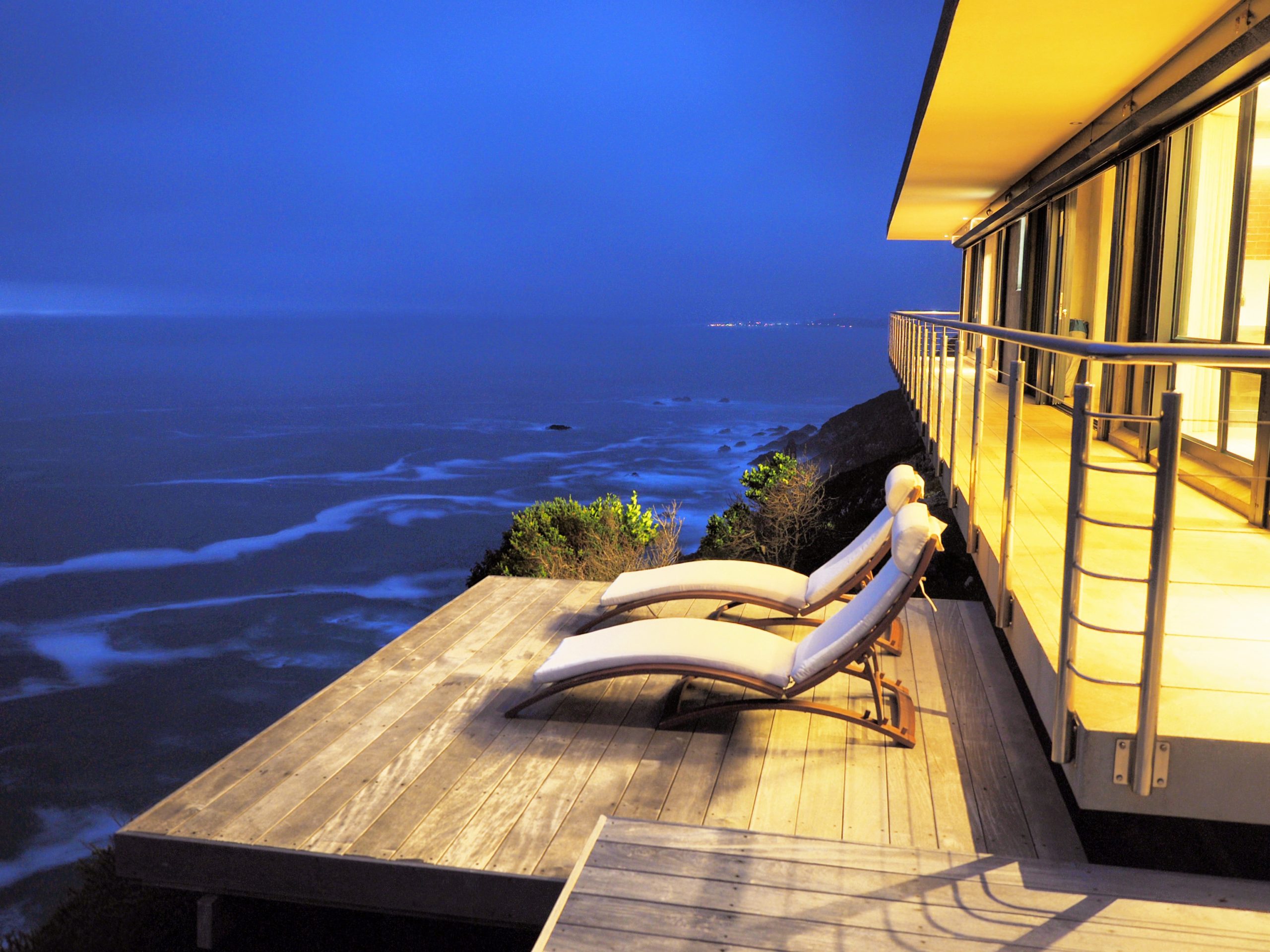 Enjoy the remarkable experience of watching both the sun and moon rising and setting over the Indian ocean. Share the natural habitat of bushbuck and blue duiker as they roam in the pristine surroundings. Witness the freedom of an array of seabirds as they glide using only the air current. Stroll down to your own private bay, or just relax on one of the decks.
The entrance level of Rainbow's End consists of two en-suite bedrooms. Both have beautiful views, sliding doors on to a private patio, and bathrooms with showers. One room has a Queen size bed and the other twin beds. There is also a coffee station outside the two bedrooms, making this a self-contained suite of rooms.