Kenya | all-inclusive, eco-friendly, family, group, honeymoon, safari, tailor-made | safari-tented | mountain, private, reserve | luxury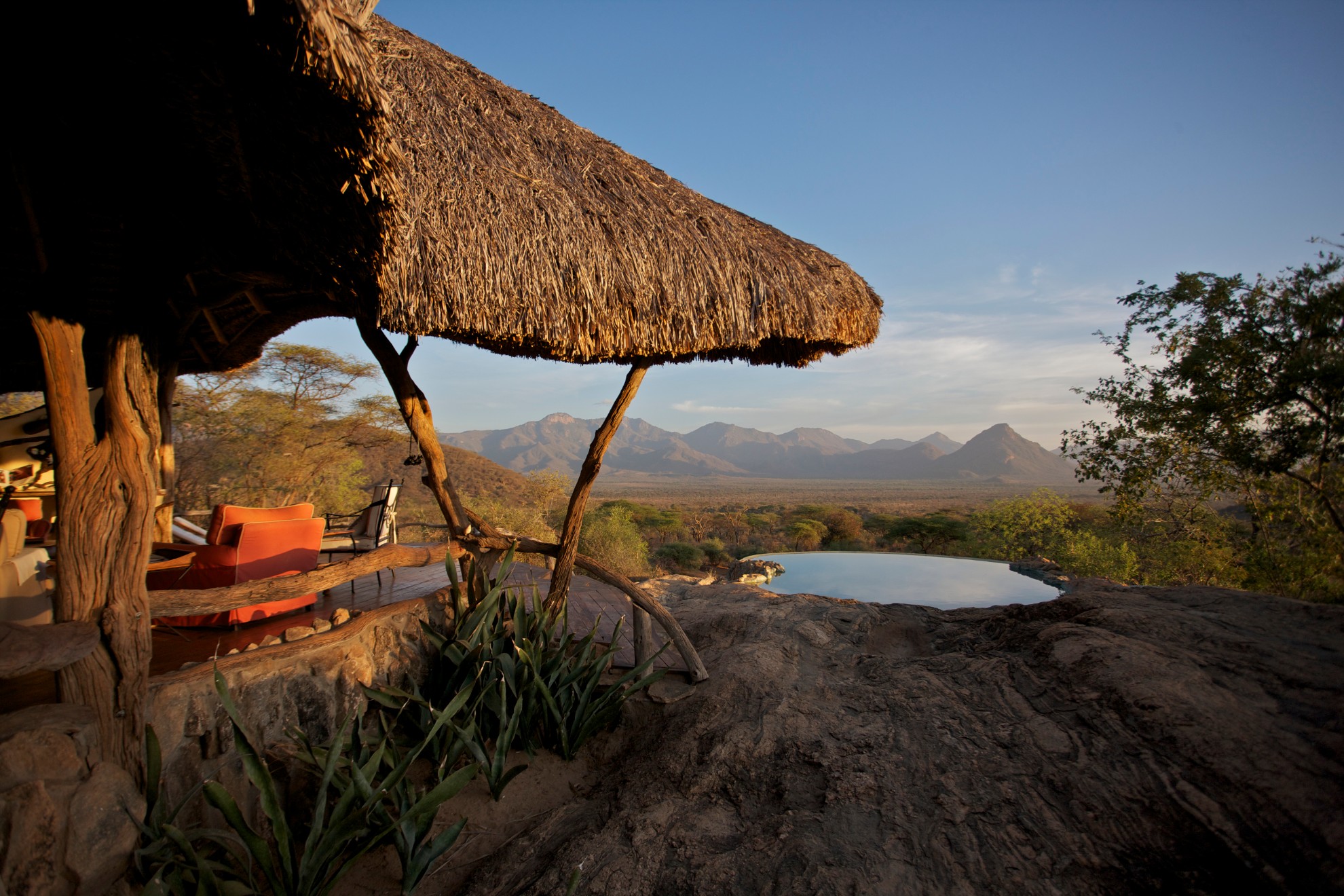 Sarara is found within the lands of the Namunyak Wildlife Conversation Trust. An area of approximately 850,000 acres which lies folded around the southern corner of the fabled Mathews Mountain Range of northern Kenya. This is home of the proud Samburu tribes people, a group of semi-nomadic pastoralists who have long shown tolerance for the wildlife that co-exists alongside their cattle. The conservation work carried out by the Namunyak Trust to date has been hugely successful. As a result of the severe ivory poaching crisis of the 70's and early 80's there were no recorded elephants remaining in the Mathews Ranges by 1985. Today, several thousand elephants are living and breeding peacefully in the southern Mathews Range area. Together with a variety of other wildlife species such as buffalo, lion, leopard, cheetah, African wild dog, greater and lesser kudu, gerenuk, reticulated giraffe, impala and dik dik.
Sarara has six luxury tents, each positioned to maximise the stunning views of the Mathews Range of mountains and the animal watering hole. The tents are spacious and have high ceilings, with plenty of cupboard space, electric lighting and 24 hour hot and cold running water. Sarara has an infinity pool up on the cliff overlooking the animals below. The camp is powered by solar energy generated by several sets of solar panels. The emphasis at Sarara is on walking safaris or walking with camels but game drives are also available. It is also possible to arrange walks with fly camping at night. A unique experience of watching the local cattlemen at the singing wells is not to be missed.