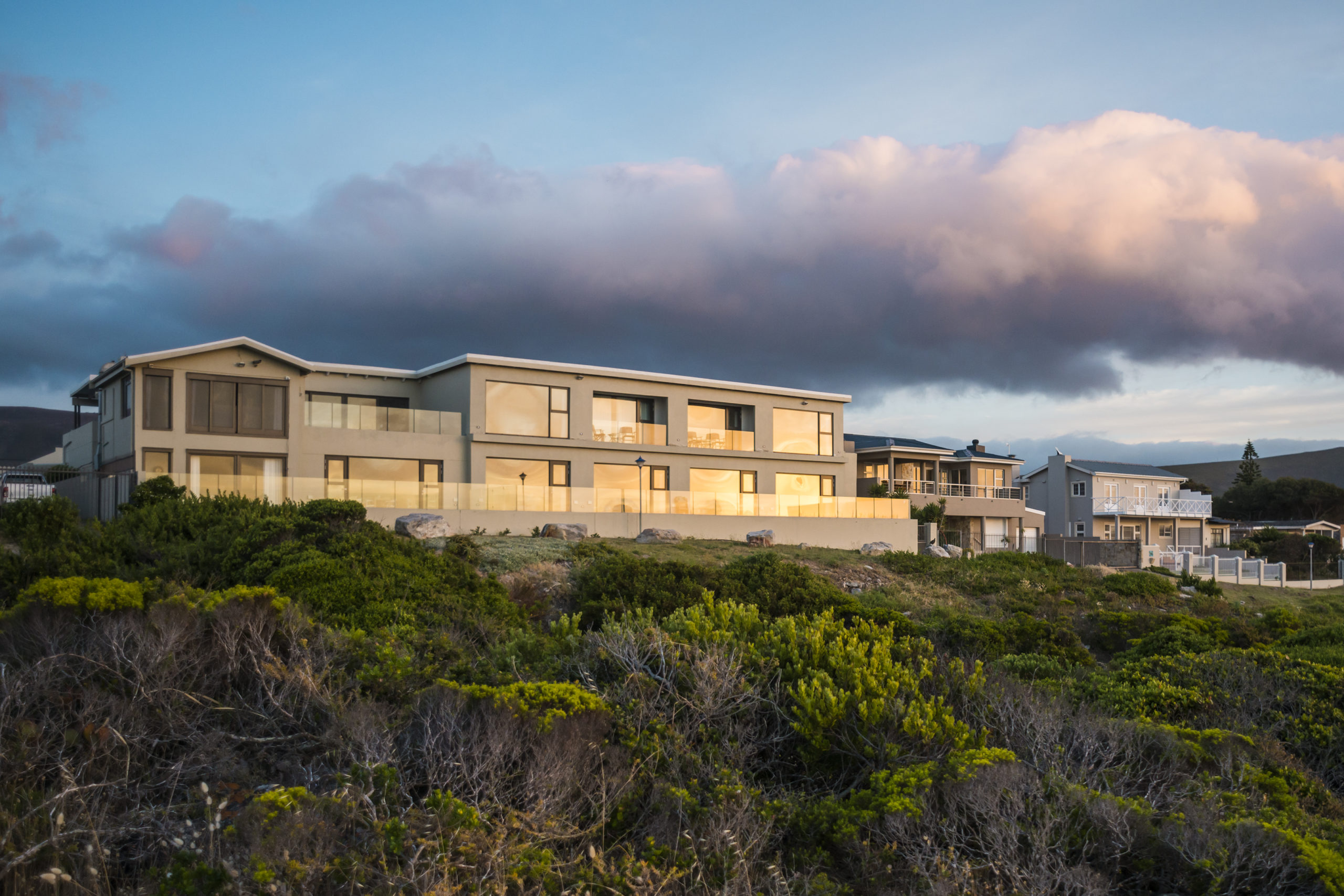 Schulphoek House has a tranquil setting, overlooking an idyllic bay where whales often visit. A well known eco-conscious refuge, this protected cove and its shoreline is home to many birds, small mammals and marine life which can be viewed on the coastal footpaths.
The House offers 15 spacious and stylish rooms; 9 with uninterrupted sea views, and 6 that lead onto the indigenous garden and salt pool.
The kitchen is open for breakfast, lunch and dinner, with a seasonal menu, focusing on fresh and locally sourced ingredients. A comprehensive wine collection has been curated to represent the nearby Hemel-en-Aarde and prominent wine regions. Concierge services are available to assists with planning and bookings of activities. A complimentary shuttle is available to guests in and around Hermanus.
The House was built using sustainable and eco-conscious practices to effectively run off the grid.