South Africa | family, group, lgbt, solo | boutique, hotel | coastal | luxury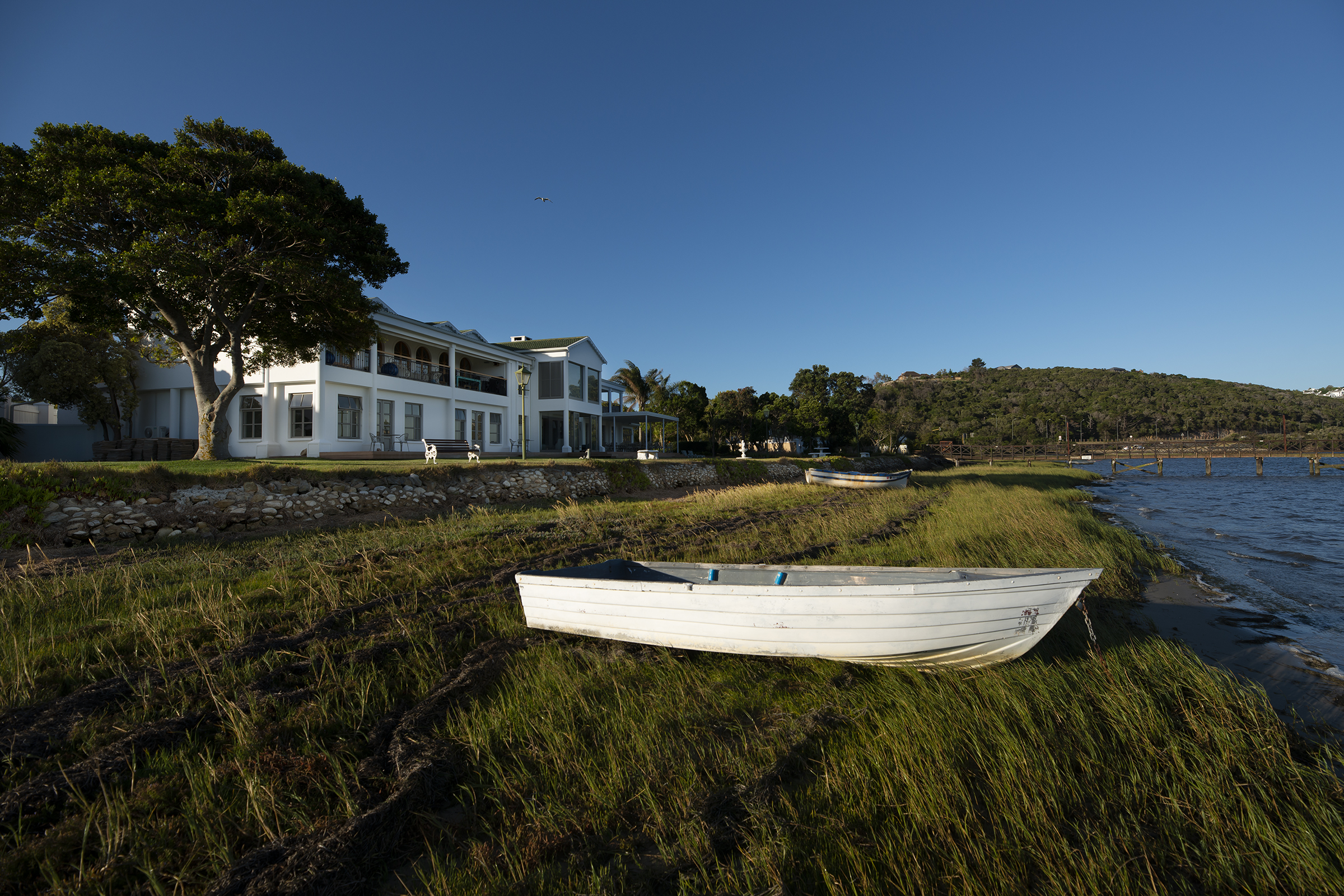 The St. James of Knysna is a five-star country house on the banks of the idyllic Knysna Lagoon. With its awe-inspiring views across the Lagoon to the Knysna Heads, luxury suites, bed and breakfast accommodation, guest lounge, exclusive gift boutique, two swimming pools and numerous seating areas it is the perfect place to relax and enjoy the casual and relaxed Knysna lifestyle.
As guests of the St. James, you'll be treated to a complimentary, 90-minute cruise on our pontoon barge, 'The Boat,' which departs from our private jetty to explore the upper reaches of the Lagoon. A romantic, relaxing introduction to the Knysna River estuary in the central region of South Africa's largest unfenced wildlife preserve: the Garden Route National Park.
Only 2.5 km from the centre of town – and 2.8 km from the popular The Waterfront Knysna Quays (with its restaurants, shops, etc.) – The St. James is also just a few minutes' drive from Knysna's championship golf courses: Simola, Pezula, and the Knysna Golf Club.
And if you love the water – for canoeing, kiteboarding, or just paddling about – well, the Lagoon's right there at the end of the property's lush and expansive gardens.