Namibia | escourted, family, group, solo, tailor-made | safari-tented | desert | comfort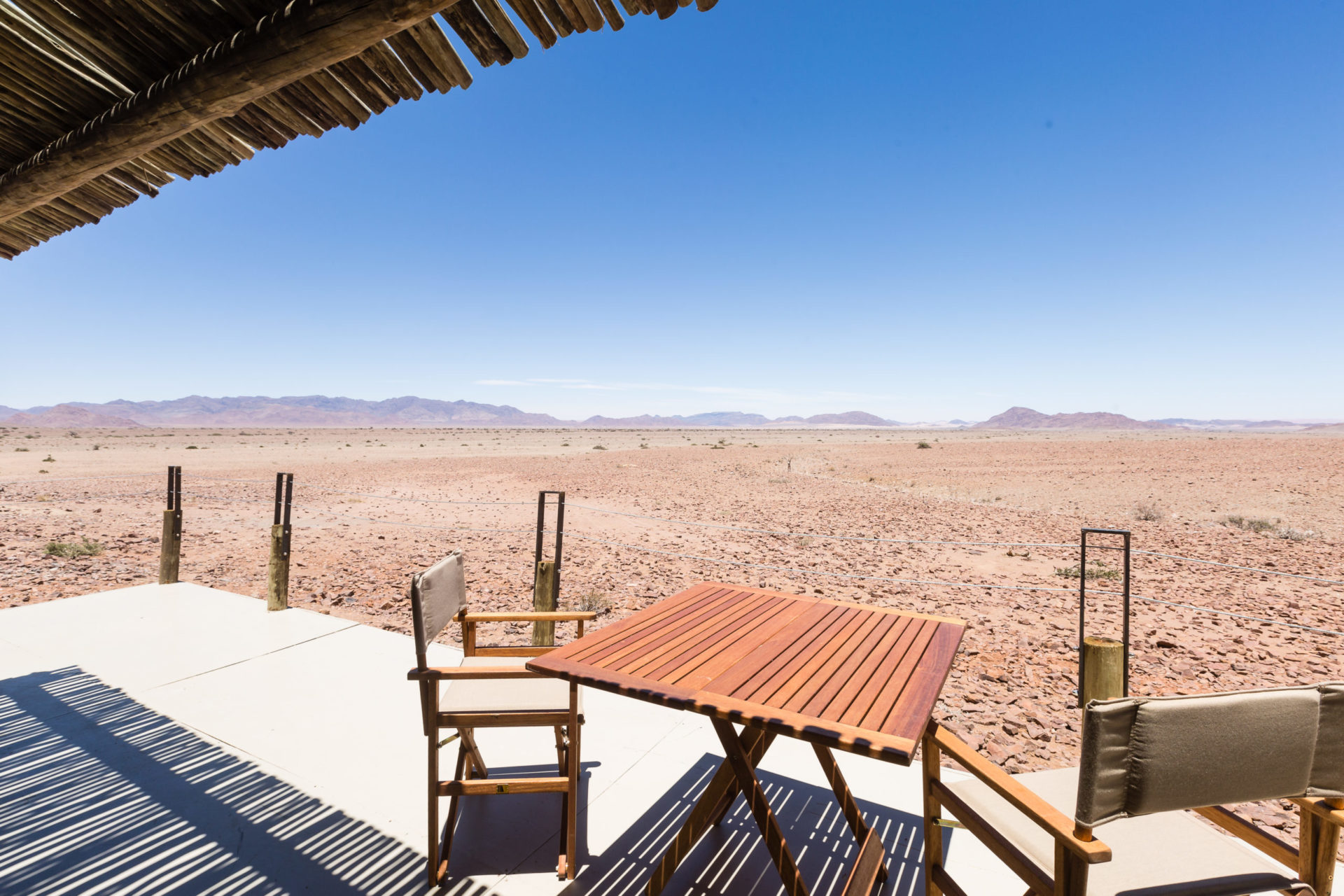 Surrounded by the majestic Tsaris Mountains, flat gravel plains and inselbergs in the Namib Desert and situated only 45km from Sesriem, the gate to Sossusvlei is The Elegant Desert Eco Camp!
Comprising of 10 individual en-suite tents in harmony with nature, this secluded little Eco Camp offers guests a world of vast spaces, endless horizons and rugged mountain heights. The utter tranquility and extraordinary clarity of light make this area one of Africa's most compelling landscapes.
Custom build 85 sqm Canvas Tents envelope guests in pure privacy, complete with an outside viewing deck, an indoor and outdoor shower, spacious bathroom and a Mini Bar provided by the Elegant Desert Lodge in the form of a cool box. The Rock Pool on top of the mountain with a large sun downer deck offers the most exquisite views and scenery.