Namibia | escourted, family, group, safari, solo, tailor-made | lodge | forest | comfort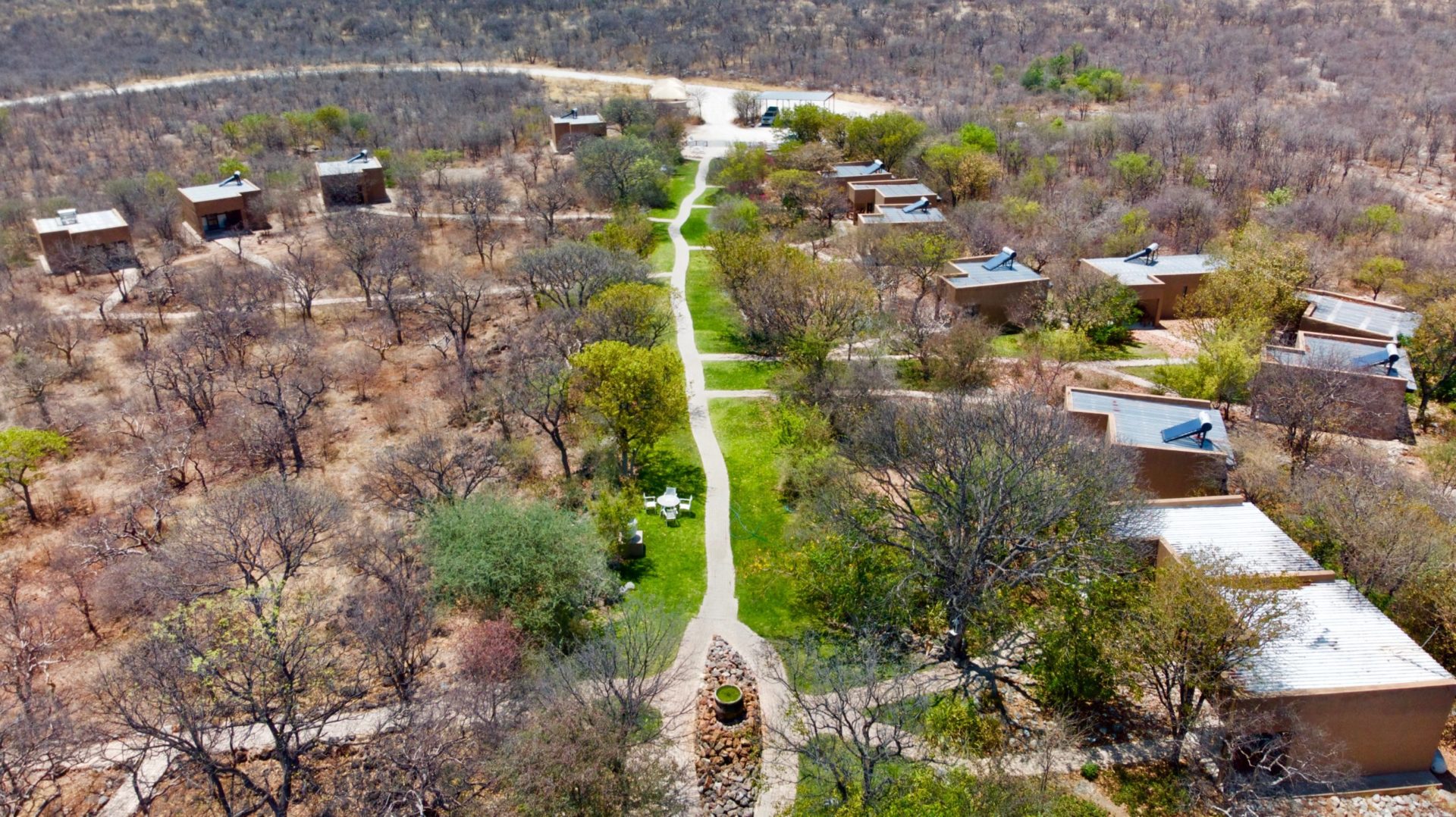 Nestled on an outcrop of dolomite rocks, under a forest of Mopane and white Seringa trees, Toshari Lodge offers affordable but enchanting accommodation close to Etosha National Park. A warm welcome awaits you complimented by a refreshing cold drink on arrival. Absorb the peace and tranquility of the natural African bush as you amble through a blend of manicured lawns and rustic bush gardens to your private room.
Take a refreshing dip in the sparkling pools and enjoy wholesome Namibian cuisine, complimented with herbs and vegetables from the garden and fresh home baked bread, in the tranquility of the striking African Lapa with its stunning photographs of local Etosha wildlife.