South Africa | all-inclusive, family, group, lgbt, safari, solo | safari-lodge | national-park | comfort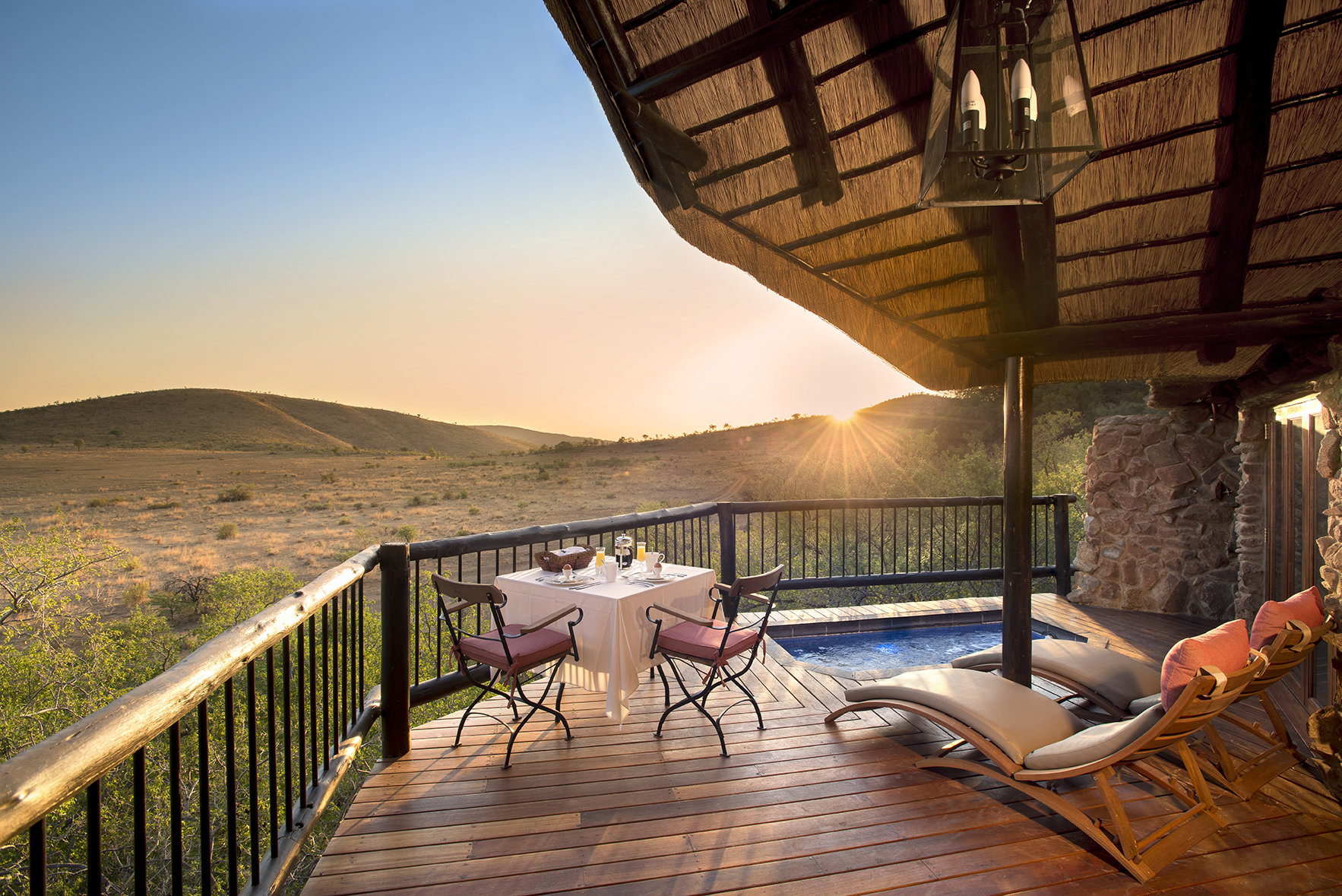 Nestled against the side of a koppie surrounded by the mountains of the Pilanesberg overlooking a waterhole and savannah plain, lies Tshukudu, one of Africa's most romantic bush lodges. Game traverse the plain below and big five sightings are the norm rather than the exception.
Each custom designed lodge offers a romantic sunken bath, an open plan lounge and bedroom, with a fireplace and private balcony. Tshukudu is famous for its service, bushveld experience, the quality of game rangers and uniqueness of its African inspired cuisine.