Namibia | escourted, family, group, solo, tailor-made | boutique, hotel | city, coastal | comfort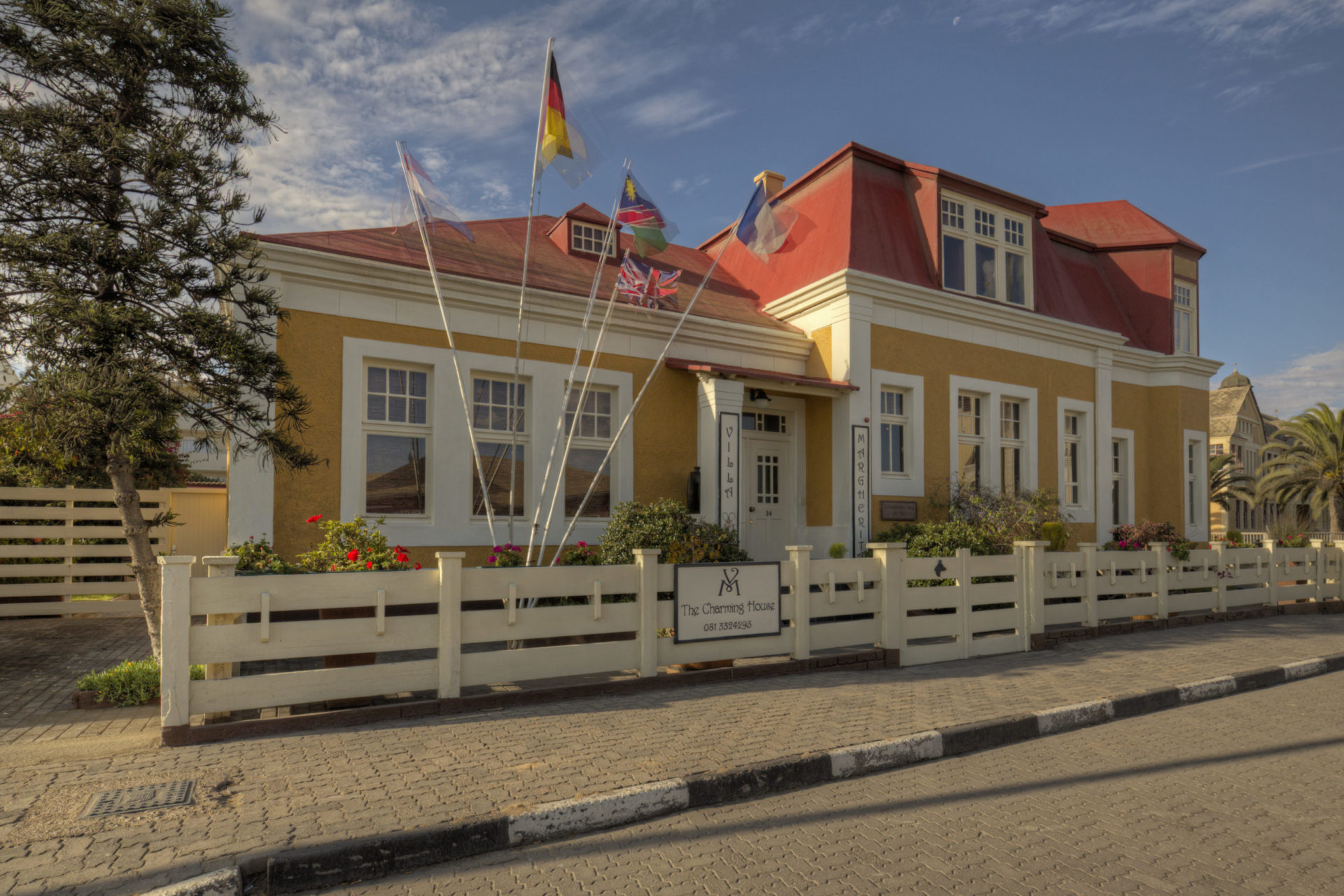 A small Boutique Hotel for connoisseurs in the heart of historic Swakopmund where the fusion of contemporary art and colonial history becomes eclectic luxury.
The Manor, the Villa, the Nest and the Cottage are the four stylish buildings of this peaceful haven.
With its beautifully manicured gardens and its romantic suites & luxury double rooms, most of them having a private outdoor area, Villa Margherita offers seclusion and personalized service.
All the units offer a flat screen TV, safe, complimentary tea/coffee station & room service, hairdryer and WIFI.
With only 10 rooms, and 15 angels to fulfill every wish, Villa Margherita ensures you are feeling utterly pampered and special!
A la carte Restaurant, Bar, Massage Studio, Laundry service available to in-house guests only in this iconic retreat.