Arrival:
Sir Seewoosagur Ramgoolam International Airport (MRU)
Seasonal Information
1st Feb - 30th Apr
Shoulder
3rd Jan - 31st Jan
Shoulder
Situated on the south coast of Mauritius, Heritage Le Telfair is part of the Heritage resorts company. It is also a member of small luxury hotels in the world. Featuring exquisite colonial architecture, on a 1km white sandy beach marvelling at a protected lagoon. Heritage Le Telfair truly has an awe-inspiring view. Heritage Le Telfair is classed as a "Green Key" Hotel which means that they are helping to make a difference to the sustainability of the world.
Here there is a nature reserve, a seashell museum and a 19th-century historical plantation house plus many different land and water activities. Mauritius is located approximately 3000 km eastwards, away from Africa and has a coastline of approximately 160 km. While here view the charming mountains and the amazing coral reefs. With a population of around 1.3 million who enjoy average, temperatures of 22C in the winter and 31C in the summer.
Heritage Le Telfair Golf & Wellness Resort, Bel Ombre, Mauritius
Example Itinerary

(B) Breakfast, (L) Lunch, (D) Dinner

This trip is to allow you to relax for 7 or 14 nights, and choose what you would like to do and when you would like to do these activities. You can spend your time relaxing, taking part in activities or a combination of the two. No matter what you want to do you can because this is your trip, to make memories how you would like to. The next section is a list of activities that Heritage Le Telfair has to offer which you can take advantage of. 

Relaxation

If you want to relax then why not spend time at the luxurious spa. Between the hours of 9 am and 8 pm visit the spa here at the resort ,where you can spend time in the 2500m2 and enjoy massages, facials and the sauna. 

Land Activities

During your amazing time here at Heritage Le Telfair, take part in land-based activities. Some of these activities are complementary to your stay here however, some require a fee that will be payable upon commencement of the activity. Complimentary activities include: access to 3 Floodlit Tennis Courts, Beach Volleyball, Tai Chi, and Rum tasting and making. Activities that come with a fee include: Golf Equipment and Lessons, Quad Biking, Horse Riding and a Visit to the Seashell Museum. There is an endless array of activities on land which you can participate in and make memories of. 

Water Activities

Along with land activities, there is access to a wide variety of water-based activities some of which are complementary to your stay and some which require extra payment. The complimentary activities include: Kayaking, Pedal Boats, Glass-bottomed Boat trips and catching the catch of the day by taking part in Traditional Fishing. Some of the activities which require a fee are: Luxury Speed Boat, Scuba Diving, Big Game Fishing and A Sunset Cruise.

Baby, Child and Teens Club

Baby

The number one priority for adults who have a child/children is their safety, and that is one of the reasons, why there is a child/children's club here at Heritage Le Telfair. If your child/children are aged between 0 – 35 months you can take advantage of the babysitting services, between the hours of 8:30 am and 3:30 pm. Please note there is limited availability so please book in advance. If child care is required outside of those hours then please ask in advance about the babysitting service. This service comes at an additional charge.

Child/Children

Between the hours of 8:30 am to 11 pm children who are aged 3 – 11 years can attend the kid's club, where they will take part in a range of day and night activities. A selection of daytime activities includes: Swimming, Sega Golf Course, Gold Initiation, Arts and Crafts, Cooking and Water Polo. Evening activities include: Crab Hunting, Outdoor Activities and a visit to the Theatre. If you would like your child/children to progress in advancement in activities then for additional charge, your child/children will be able to attend Swimming, Tennis and Golf lessons. 

Teenagers

Teenagers can go through difficult phases and this is all part of the growing up process. If they are aged between 12 and 17 then they will be able to attend the teens club where they can be around teens their age. This will also mean that they get to have some time away from their parents but with the parents' peace of mind that they are safe. During their time they will take part in a Golf initiation, participate in tennis and beach volleyball tournaments, and for an extra cost be able to play footgolf and go horseback riding. 

Golf

For all the golf lovers Heritage Le Telfair is home to an 18-hole championship, golf course that has a par of 72. This course comes with: a putting green, chipping green, driving range, clubhouse, shop, restaurant and a bar. If you are interested in improving your golf then for an additional cost, you can take part in a lesson which can be filmed for future use. Heritage Le Telfair golf course has been voted the best golf course on the Indian Ocean in 2014, 2015, 2016, 2017, 2018, 2019 and 2020. If you are looking for something different but with themes that link to golf then take part in the incredible footgolf course.
Seasonal Information
1st Feb - 30th Apr
Shoulder
3rd Jan - 31st Jan
Shoulder
Related trips...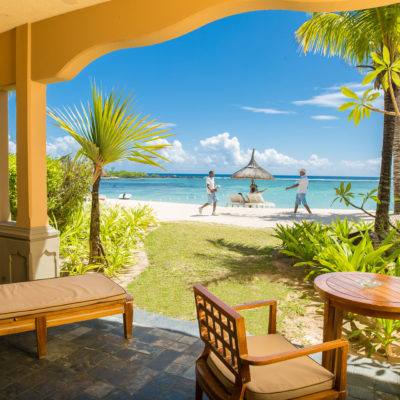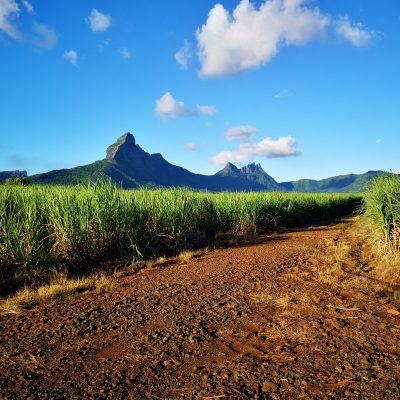 durations start from
9 days